Real shooting case series 4
---
Scope of application
High-end steel structure buildings, stadiums, airports and bullet trains.
Specifications
0.38X1000 0.43X1000 0.48X1000 0.53X1000
Product features
It has a temperature drop of 18 degrees (instead of foam sandwich panel), typhoon resistance and high weather resistance of 20 years. Its service life is three times that of ordinary color steel plates. It is super acid resistant, and can withstand concentrated nitric acid, concentrated sulfuric acid, and concentrated hydrochloric acid. Its service life is more than 20 years. It is designed to prevent strong acid and has the characteristics of being heated without deformation.
---
Online inquiry
---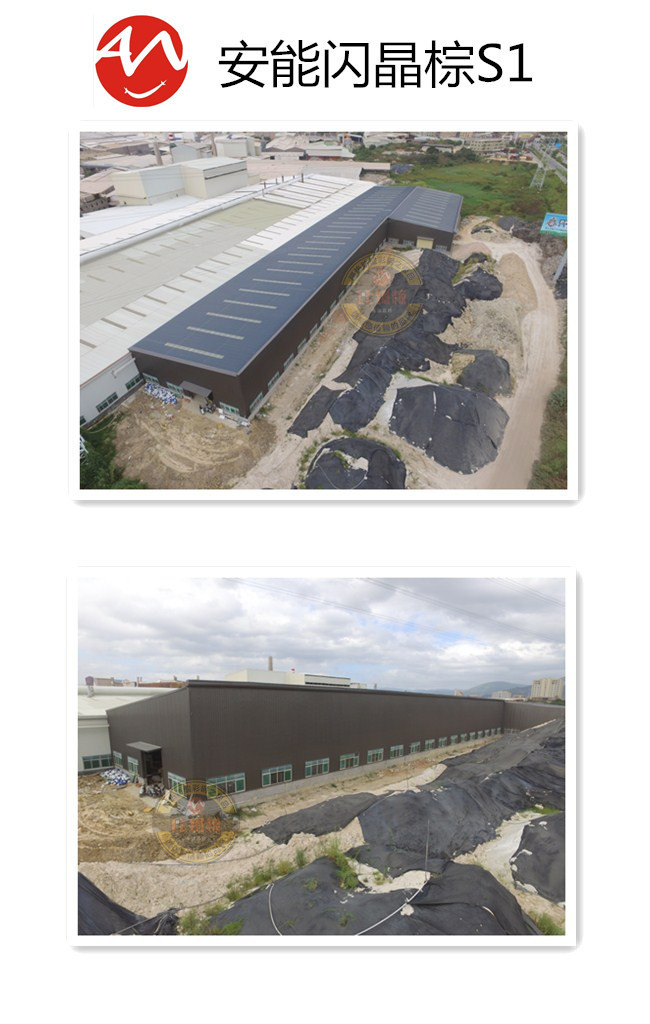 Note: Please leave your phone number, and our professionals will contact you as soon as possible!